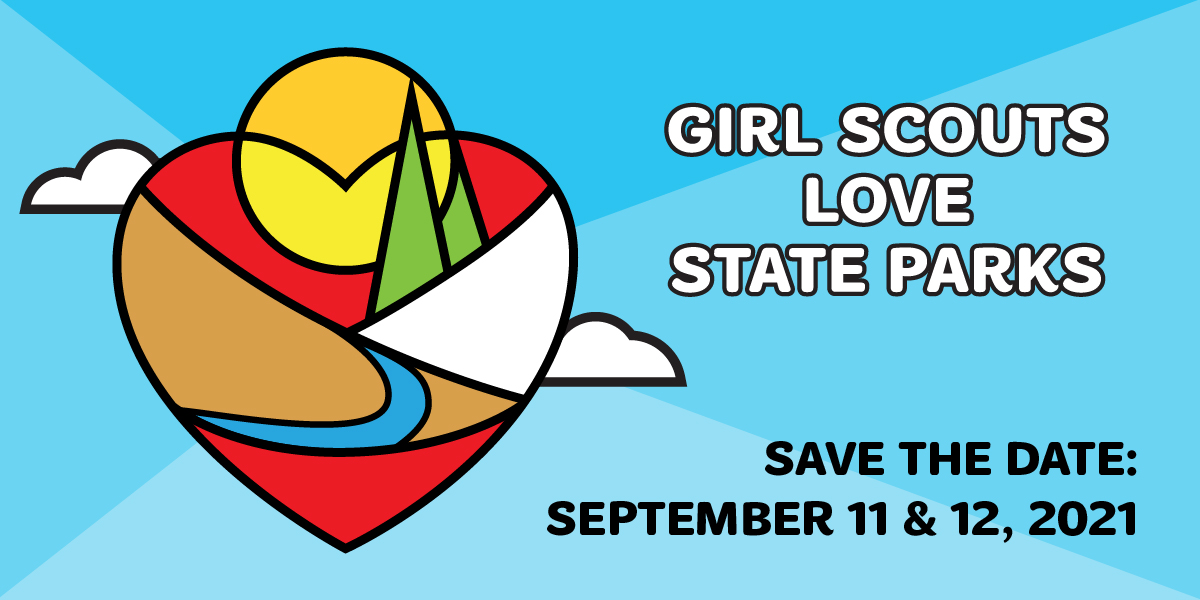 Girl Scouts Love State Parks is a national event that highlights a deep partnership between Girl Scouts and state parks in all 50 states.  In 2019, Girl Scouts and their families from nearly every council celebrated the event in nearly 400 state parks, across 48 states and Puerto Rico. On September 11 & 12, 2021 girls, their families and friends will celebrate this event again by exploring their natural resources; meeting with rangers, interpretive staff and volunteers; and celebrating their love of the outdoors. 
Girl Scouts Love State Parks 2021 will be a weekend hybrid event:
Girls are encouraged to visit different state parks by taking a virtual tour. These virtual tours can be found on GSUSA's website. Please note updates for the 2021 Girl Scouts Love State Parks is coming soon. 
Watch the YouTube video of Girl Scouts of Central California South (GSCCS) local State Parks of Allenswork, Tejon, Tule Elk Reserve and other parks in our area here!
Attend the GSCCS Girl Scouts Love State Parks in person event. Click here to register for Colonel Allensworth 
Do not forget about our Girl Scouts Love the Outdoors Challenge. This is a fun challenge for girls to get outside while earning a cool fun patch. Click here to download the Activity Sheet. Once your Girl Scout has completed her number of activities she can purchase the patch here!
GSCCS also has a playlist on our YouTube channel of activities girls can follow along with. Check it out here!
Questions? Please contact Customer Care.