Please note these important deadlines:
The deadline for the Silver and Bronze Award extension is December 31, 2020.
All paperwork must be turned in by this date to qualify for approval.
Who is this extension for?
Registered Girl Scouts of Central California South who were not able to finish their Silver or Bronze awards in the past Girl Scout year due to Covid-19 limitations. This extension is for any of these Girls who moved to a new Girl Scout level in the new year (Junior to Cadette, Cadette to Senior) in the new Girl Scout year and were not able to finish their project by September 30, 2020.
How do I turn in my paperwork?
You can email your paperwork to Customer Care (attention: Candice Blair, Girl Experience Manager). You can also mail your paperwork to our Headquarter office, address below. We will honor the sent by or postmarked date. Keep in mind, there will be no staff in council offices after December 22, 2020 until January 4, 2021.
Headquarters Office
GSCCS C/O Candice Blair
1377 W. Shaw Ave.
Fresno, CA 93711
How do I get the paperwork?
Paperwork for award can be found below, please scroll.  
How do I know my paperwork was received/approved?
By emailing your paperwork to CustomerCare, a record is made of this transmission. If you are concerned about mailing it and the receipt, you can choose a certified mail option. All paperwork will be reviewed on the first week of January 2021. Approvals or any changes will be sent out the same week.
Since we are on Stay At Home Orders again, will there be another extension?
At this time, GSUSA has not issued another extension for Gold, Silver or Bronze Awards. If this changes our GSCCS website and Highest Award page will be updated, and another media announcement will be made. 
Is your Girl Scout ready to earn her Silver Award? Be sure to watch the following Silver Award Training to make sure she has everything set. Please contact Customer Care if you have any questions. 
Please watch our tutorial on how to find our GSCCS Highest Award Forms.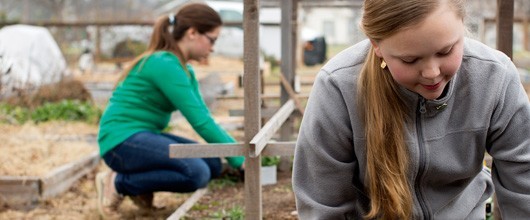 Silver Award
Have you ever looked around your neighborhood or school and wondered how you could make a change for the better? Going for the Girl Scout Silver Award—the highest award a Girl Scout Cadette can earn—gives you the chance to do big things and make your community better in the process. Download the Silver Award guidelines to find out how.
You can pursue your Girl Scout Silver Award if:
You're in sixth, seventh, or eighth grade (or equivalent)
You're a registered Girl Scout Cadette 
You have completed a Cadette Journey
Girl Scout Silver Award Steps

Identify an issue you care about
Build your Girl Scout Silver Award team or decide to go solo
Pick your Silver Award project
Make a plan and put it into motion
Reflect, share your story, and celebrate
Important Dates
Monday, December 21, 2020:
Deadline to submit final paperwork for Bronze, Silver or Gold Award in person.
Fresno and Bakersfield offices may not be open after Monday, December 21, 2020 until January 2021. You can submit via email to Customer Care (attention: Candice Blair, GIrl Experience Manager) until December 31st, 2020.