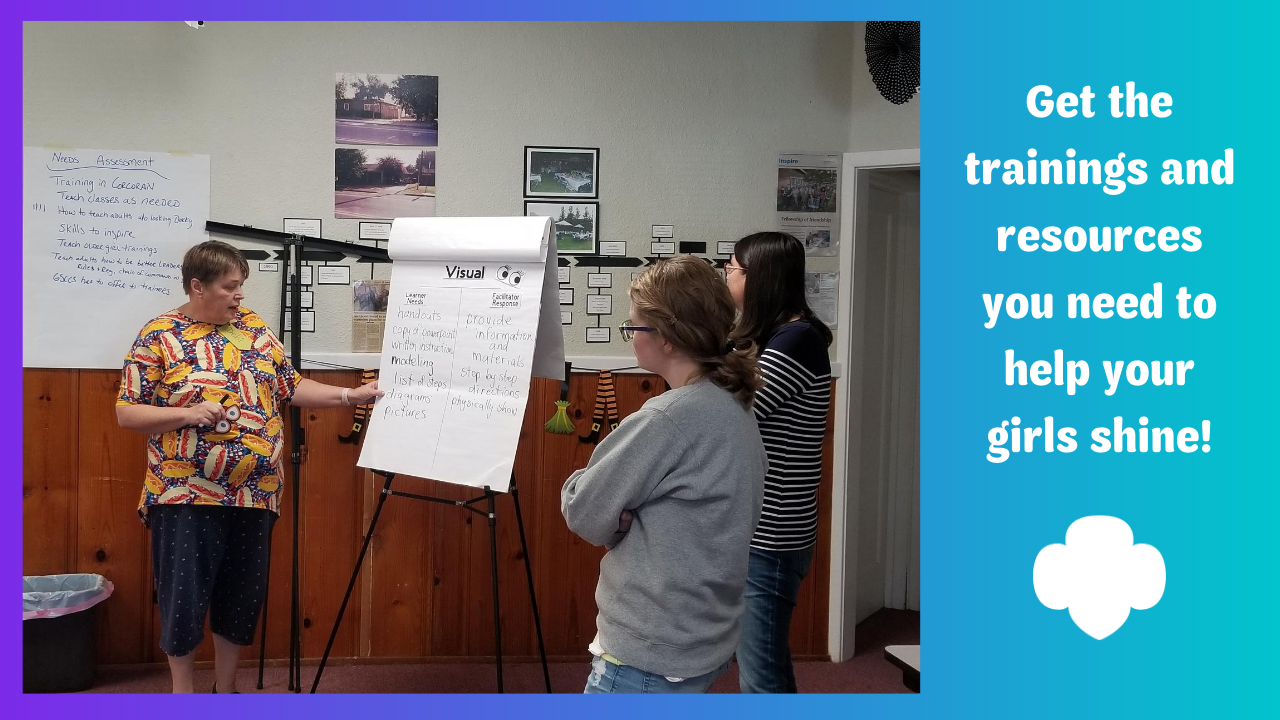 Adult Training
Are you unsure of how to use the Journey program within your Troop?  Are you interested in learning outdoor cooking skills?

Girl Scouts of Central California South offer courses throughout our Council jurisdiction to provide leaders and volunteers with the necessary skills to provide the best program opportunities for girls. Learn to work with your girls to create a year full of fun while they grow into leaders of courage, confidence and character who make the world a better place.
See our training calendar for upcoming trainings and register online on our program calendar.