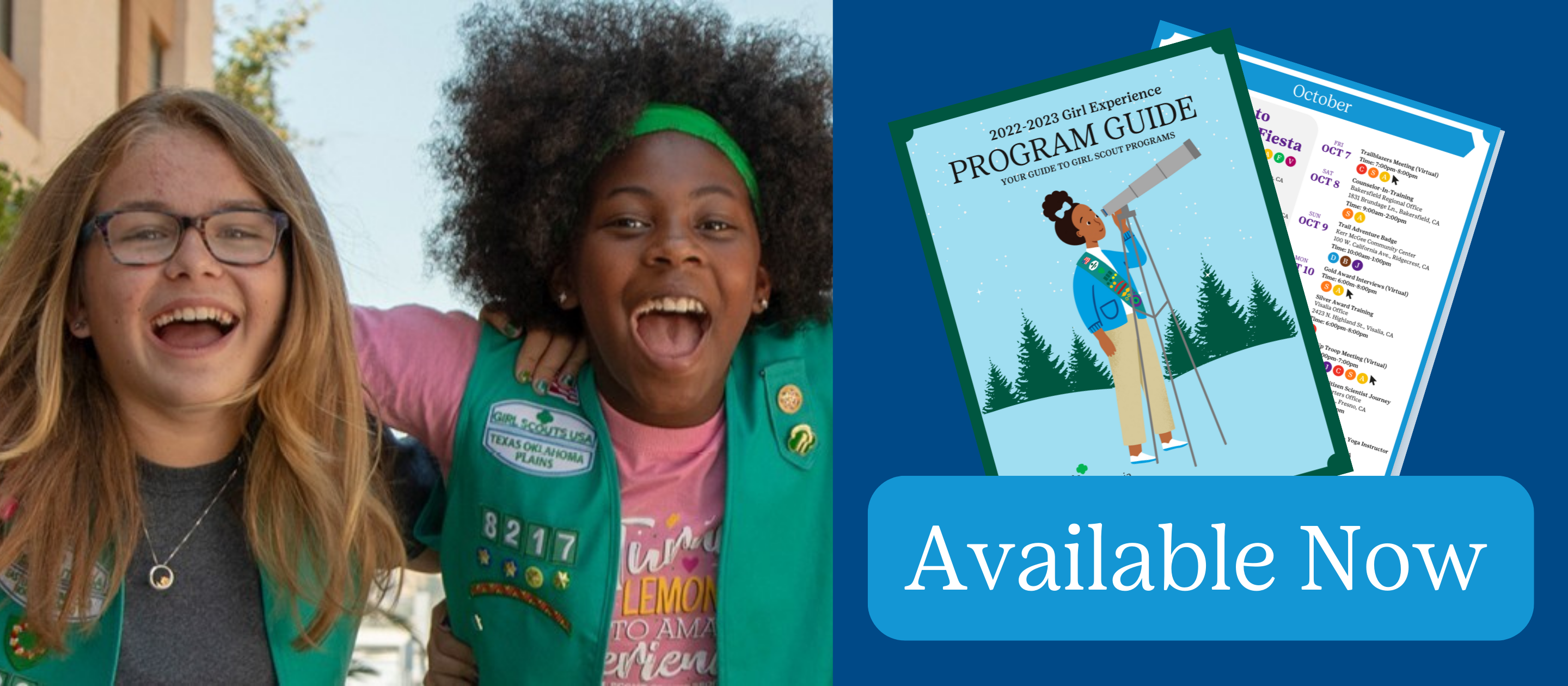 2022-2023 Girl Experience Program Guide
Back by popular demand! Our  2022-2023 Girl Experience Program Guide is here and ready for you to begin planning out your Girl Scout year. Each page is filled with useful tools and information to help guide you and your Girl Scout troop as you decide what adventures you'd like to go on over the next 12 months. With lots of programs to choose from, your Girl Scout will create memories that will last a lifetime!
How to use this guide & other tips
Meet with your troop to create a plan for the year. As a girl-led organization, it's important that Girl Scouts are a part of the planning process so they can weigh in on what programs and workshops are important to them. Giving them the opportunity to plan out their year as a troop helps build their teamwork and conflict resolution skills.
Discuss which Girl Scout journeys and badges girls would like to earn. Older girls may want to create a long-term plan as they look to achieve their Highest Awards.
Update families about what the girls are interested in. Share a link to this Program Guide so they can see what activities and events are being offered. Events are a great way for families to get involved, see the benefits of Girl Scouting first-hand, and have an opportunity to lend a helping hand.
Consult Volunteer Essentials. Familiarize yourself with the policies and procedures for troop activities and field trips.
Get registered! Search for an event in gsEvents. Register to reserve your spot!
Please note that all events listed in the Program Guide are subject to change. For the most up-to-date information, check out our Activity calendar on our website (for council-sponsored events) or the community partner directly (for partner-sponsored events).