Food Allery Awareness (FARE) Patch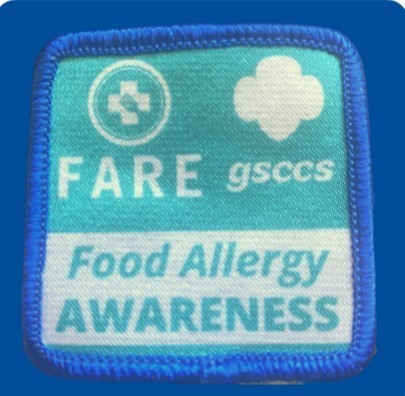 GSCCS is partnering with FARE to bring Girl Scouts this council exclusive patch which will premiere on October 1st, 2020 in conjunction with FARE's 2020 Global Summit: Living Teal. 
Through this program Girl Scouts will learn about food allergies and the people that live with them. FARE is an advocacy organization that gives the public the tools to support those living with food allergies as well as support action through those various resourced on the FARE website. 
This patch program is launching just in time for Halloween season this year, with the hope that the TEAL PUMPKIN PROJECT can be spread far and wide throughout our council and beyond. 
Once your Girl Scout has completed the patch program you are able to pick the patch in our Goldmine Stores for FREE. You will need to make an appointment with the store of your choice.