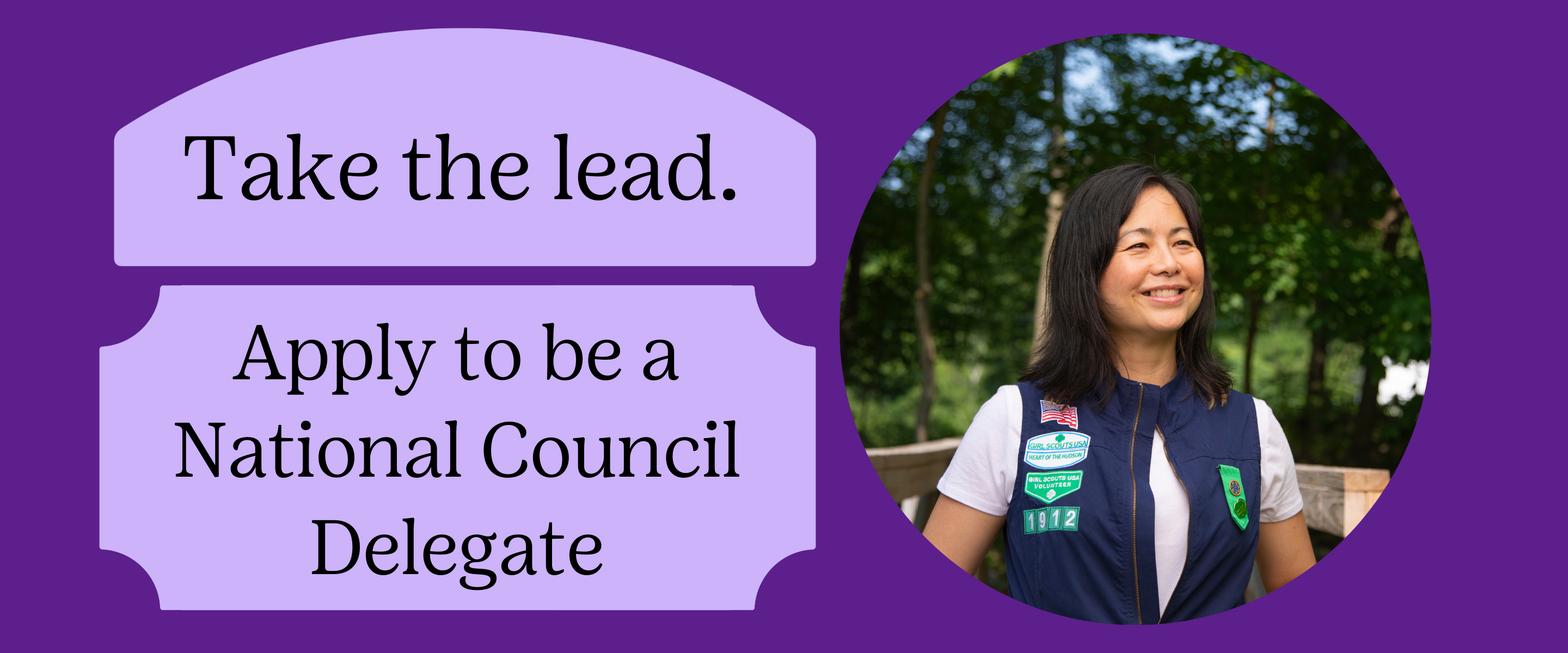 National Council Session
Join us July 2023 (exact dates TBA) in Orlando, Florida at the 56th National Council Session, the world's largest girl-led event for girls and young women and everyone who supports them!
It's going to be one epic celebration.
Hosted by Girl Scouts of the USA, the mega event will provide attendees with unforgettable experiences as they gain inspiration, tools to empower themselves, and the know-how to lead change in their communities—connecting with some of the most influential women in the world along the way. So awesome!
National Delegates
Be part of shaping the Girl Scout Experience!  National Council Delegates serve as Girl Scouts of Central California South voting members at the National Council Session. They engage and gather feedback from Girl Scout members in our council, learn about proposals, take action to be the voice of Girl Scouts Central California South during the National Council Session. They then bring back information to share locally.
National delegate responsibilities:
Attend all local orientation and preparation meetings prior to the National Convention.
Study the National Council Meeting agenda.
Understand Girl Scouts Central California South stance on actions to be taken by the National Council (delegates may vote independently, based on the best interests of Girl Scouting as a whole).
Attend all National Council meetings and report National Council actions to Girl Scouts Central California South members.
Know parliamentary procedures and how to use them.
Participate as a national delegate for the entire three-year period of 2022-2025.
A national delegate must be:
A citizen of the United States of America.
A registered member of Girl Scouts of Central California South.
Current adult member, lifetime member or girl member age 14 or older.
Able to represent the points of view of various ethnic, racial, educational, civic, religious, and socioeconomic groups.
Willing to prepare thoroughly on the issues and business that will come before the National Council.